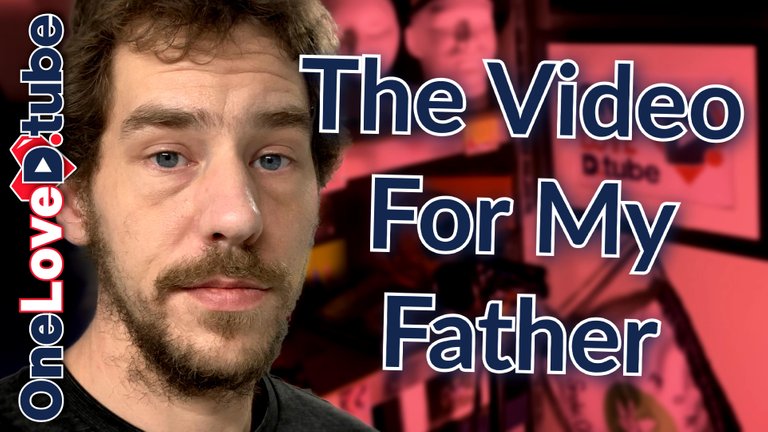 ---
What's going on guys, welcome to the Daily @D00k13. Just finishing up a project I have been working at for the last day or so I am wanting to share. Figured I would talk a little about why I enjoy doing these sentimental videos though finding them difficult to get through.
It's all to do with that therapeutic outlet I have spoken about, enjoy the video I try explain myself at the end ?
Let Me Know Your Thoughts In The Comments Below!!!
DTubeSnap – Question & Response Videos
Earn DTube Coin & OneLoveIPFS Hosting
Easy as can be I can't wait too watch your entries!
Join Discord Here
Tired Of Your Videos Not Playing? We Have Solutions!
An alternative way of uploading videos to DTube, a decentralized video platform built on Steem, Hive and Avalon blockchain. With a competitive $0.087/GB/month you will get full access to our creator tools including our IPFS Discord Pin Bot, DTube Uploader, Thumbnail Swap Tool.
Videos Playable Forever, Faster Playback, High Quality Thumbnails, Thumbnail Swap Tool, 0% Beneficiary (exclusive to uploader.oneloved.tube interface), Add Beneficiary To DTube Posts, Create Steem/Hive Post & Upload Images Within Our Uploader, Skip Upload & Rendering Queues, Use Up To 7 Post Tags, Resume-able Uploads.
Check It Out OneLoveIPFS.com
Roadmap:
Support for Alive, a decentralized multi-chain live streaming protocol
User settings for customizing upload threads, API nodes etc
DTC payments in Shawp
Schedule videos
If you have any inquiries regarding our uploader, feel free to contact us on our Discord Server.
OneLoveIPFS uploader v1.0.1: A post-mainnet update
"We #OneLoveDTube are a group of content creators aiming to support creativity on DTube and the platform alike by manually curating content while providing IPFS backup solutions that keep videos playable forever!"
We Will Get There Together
Follow me if you wish to support the journey!
Previous Videos
I Am Just An Average Dude, Now DTube Leader!
Making DTube Consensus
Engagement Is Rewarding
Self Voting Is The New Normal?
DTubeSnap Video Response To My Electors
Raccoon Attack, Jerry Is Healing [Warning Graphic!?!?]
Heading For An MRI Talking Mind-Body-Soul – Daily D00k13 Oct 29-2020
Meck Designs – Daily D00k13 Oct-30-2020
Live DTube Curation – From The Heart
Something You Never Knew You Did – Happy Hemp Day Nov 11 2020
Let Me Empower You, Let's Build Something!! – Daily D00k13 Nov-14-2020
The Day All Pet Owners Dread – Daily D00k13 Nov-16-2020
---